The Model Scholar-Official Examinations
Centuries ago, the most virtuous, wise, and intellectually accomplished were selected to lead society. In the most advanced and civilized societies of their time, this process relied upon the scholar-official examination. The scholar-official examination tested candidates through three question types: "discourses on policy, a discussion essay, and composition" of prose and poetry.
This tradition resumes in part with the Model Scholar-Official Examination. Participating students are tested upon basic familiarity of history and philosophy. Upon a passing grade, students write and submit essays discussing current issues and their policy solutions, elaborate upon philosophical matters, and compose poetry or prose illuminating upon human nature. These answers are then reviewed and graded by professors and doctorates within the humanities.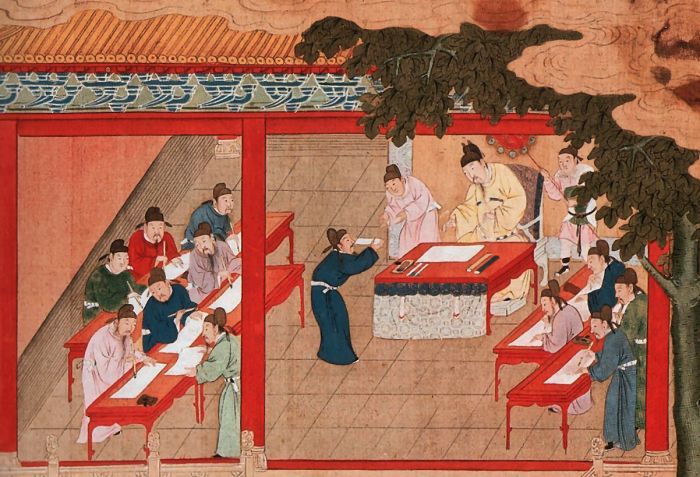 Those students who pass the examinations will achieve a distinction based on the mastery demonstrated through their essay answers. These distinctions serve as a powerful recommendation to any academic institution, including the most prestigious colleges and universities. Only students demonstrating great academic prowess, profound analysis, and deep insight can pass and obtain these official distinctions. Accompanying these awards are powerful letters of recommendation, typically sent to college admissions committees as part of the college application process, with a copy of the best examples of the student's written essay answers. Thus, the student's accomplishments on the examination becomes a launching point for later achievements in college and beyond.