The Words and Stories of the Scholar Apprentices and other Students
Scholar Apprentice W. Chan, sophomore year
Learning from Headmaster Shon has been an eye-opening experience. He introduces philosophical concepts during his sessions, forcing students to investigate the ideas critically, while simultaneously instilling morality into students. He not only enlightens students but advises them on matters regarding school or life. He improves students' SAT scores, but unlike traditional cram courses, he teaches literacy and analysis, skills applicable to daily life and higher education. 
The English Honors 2 class at my school was notorious for being extremely difficult for sophomores. The average rate of A's awarded per semester was approximated 10%; although typical in a college setting, most high schoolers are unaccustomed to such a high bar. Although I initially was intimidated, with the guidance of Headmaster Shon, I was able to attain that coveted A at the end of the semester.
His class has been extremely helpful to me in both school and personal life, and I know that I will continue to be successful with the skills, morality, and guidance that Headmaster Shon has given me.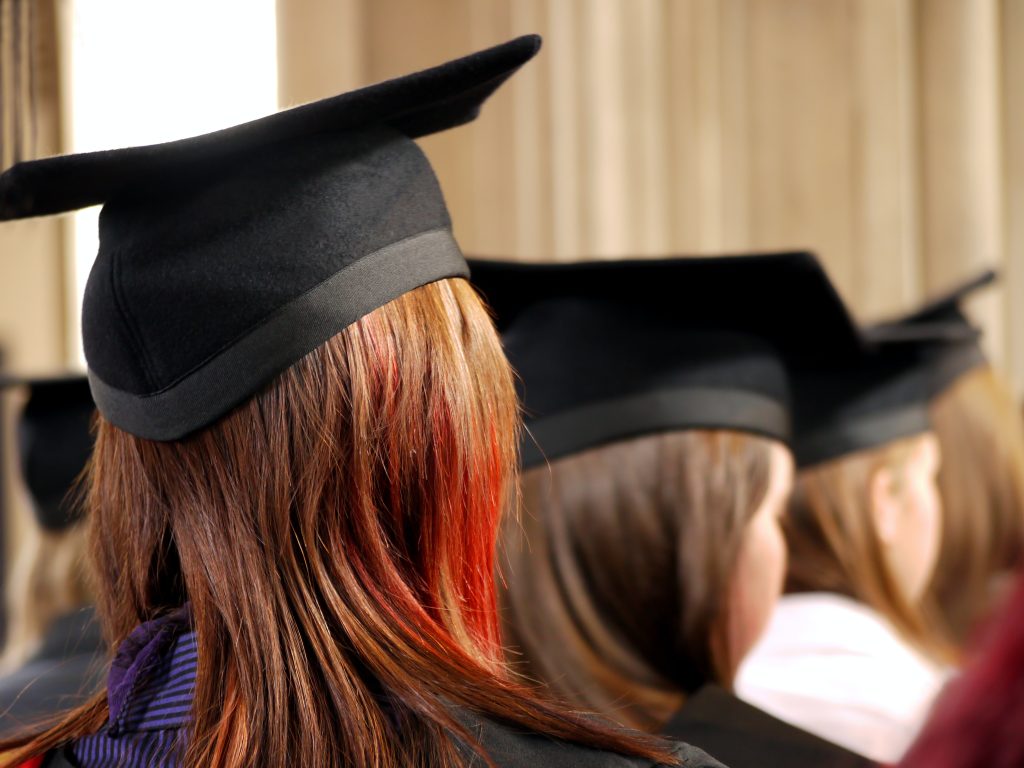 *****
Scholar Apprentice Kyle T., junior year
Seowon Academy is a "place/program" that many dream of being able to enroll in. The headmaster, Mr.Shon, is not only passionate about teaching but also dedicated to helping students better themselves in every way becoming the best versions they can be. Personally, the headmaster's teachings have brought me great wisdom. He has led and continues to lead me down the right path, the path to success, fulfillment, and satisfaction. My grades have significantly increased after joining the program, allowing me to achieve the greatness that is having straight A's. Though the journey there was tough, unbearable at times, Mr. Shon guided me like a light in the darkness. In addition, he can make anything that would seem boring into something fun and interesting that would spark curiosity in anyone. High marks and a new way of learning are truly noteworthy, but that is nothing compared to how I have changed as a person, how I have learned to respect, to appreciate, to learn. Unfortunately, at times the workload is a little too much and concepts can easily be misunderstood, but no program is without its flaws. Overall, Seowon Academy has helped me like none other.
Scholar Apprentice Vincent L., junior year
I can truly say Headmaster Shon's classes are like no other that you'll ever find. He has been teaching me the humanities for over a year now and through that time he has helped me overcome many of my challenges.
One challenge that Mr. Shon helped me overcome was getting into a summer program at Princeton University. I had previously applied to an AI4All summer camp that was being held at Carnegie Mellon University a few months before I began taking his classes, but was rejected. Then when I applied to the same program at Princeton the next year with the help of Mr. Shon, Princeton decided to accept me. What made this achievement even more spectacular was that the guidelines on the summer camp's website stated that the camp was specifically meant for underrepresented people ["Black/Hispanic/Latino/Latina, and Native American. Girls are particularly encouraged to apply"] within the computer science field, specifically leaving out Asians. But I, being a Chinese male, was able to be accepted thanks to Mr. Shon's guidance and advice.
On top of that, while working with Mr. Shon, I saw that my grades and SAT scores improved drastically from before. He shows me his thought process for how to do certain problems, and what parts of the questions to pay attention to. He can really pinpoint my shortcomings and improve my abilities.
Throughout our one on one classes, Mr. Shon has helped me a lot. I truly owe a lot to him and I hope he can grow his Academy to benefit others like me.
Vincent continues to study and cultivate himself as a scholar apprentice under Headmaster Shon's tutelage. His SAT score has risen by over 250 points and still continues to increase as he develops his higher literacy, logical abstraction, and other college-level academic skills.
Scholar Apprentice Edmund Y., junior year
To be honest, when I first signed up for Mr. Shon's classes and lessons, I was a bit skeptical about whether his techniques would be efficient and effective.  Fortunately, his lessons were far from ineffective and they honestly helped me a lot. Not only do his lessons focus on direct topics that will benefit you in the short-term, but they also cover a philosophical and moral standpoint that benefits you in the future. His classes are interesting and have helped me learn to think at an advanced level, compared to before I started attending his classes. I strongly recommend Mr. Shon's academy to anyone who may be struggling in academics; you won't be disappointed. 
Scholar Apprentice Chloe W., freshman year
Learning and developing scholarly skills with Mr. Shon has helped me a lot in improving my higher literacy in English and overall thinking skills.
Last year, I prepared for my admission examination with Mr. Shon, who was very helpful because he explained many of the concepts in a way that made everything seem a lot easier. Preparing for standardized tests with Mr. Shon was very effective because he explains the complex parts in a way that no other teachers can. He gives examples and breaks down the concepts that are in the reading passages, making them easier and understandable. It is also really fun to listen to his examples, and some of them are quite humorous! Before meeting with Mr. Shon, my reading skills were not so good, but after practicing and reading some books that require higher literacy skills, I kind of got the hang of it. It turns out that the reading sections aren't as difficult as I thought a year ago when I first took the examination.
With Mr. Shon's guidance and support, I was able to get into Crystal Springs Uplands High School. Now Mr. Shon and I are working on Confucius and European History, after having finished Plato. From his way of teaching, I am able to fully understand the complex philosophies of ancient thinkers, and paraphrase the meanings of different parts of difficult classics such the Analects of Confucius. I find Mr. Shon's class very interesting and meaningful. The things he taught me are all used or practiced in my everyday life, and I am very happy that I have this opportunity to be Mr. Shon's apprentice.
Chloe continues studying with Headmaster Shon as one of his Scholar Apprentices in preparation of advancing her academic career at one of the world's top universities. After having obtained top scores on her admissions examination, and having received perfect grades for the year, she was one of a "handful of students" admitted as a transfer student into the very selective Crystal Springs Uplands High School. Currently, she continues to exercise dedication toward deepening her moral and academic talents to her fullest potential with Headmaster Shon, thereby walking the path of a genuine scholar.
Scholar Apprentice Henry J., junior year
To say Mr Shon has changed my life for the better would be an understatement. 
Before I met Mr Shon, I was struggling badly in one of my classes. Mr Shon helped boost that class's grade up by 10 %. With school, I now approach questions with little doubt on my ability to solve them. I approach them in a way where I first understand the question's concepts and scenario before I approach the question. Writing essays was something I struggled with and despised. I now write with concise details and without unnecessary phrases while finding a little joy when writing. My GPA has gone up ever since I met Mr Shon.
Outside of academic learning, I have also learned about life lessons and morality. I look at life differently because of what Mr Shon has taught me. I learn to do the right thing, not the popular thing. 
I am very lucky to be a student of Mr Shon. I have benefited greatly from him and I hope other students can benefit from his guidance.
Scholar Apprentice Candice W., freshman year
Mr. Shon always has insightful discussions with his students, and each time you come to class you will have learned something new. Not only will you learn academically, but you will understand life better in general. He does his best to help you understand concepts, and the way he teaches will help you increase your literacy and reading comprehension skills. Overall, I really enjoy his class.
Candice continues studying with Headmaster Shon as one of his Scholar Apprentices. She finished her freshman year of high school with perfect grades, and continues to develop her college-level academic abilities during the summer.
*****
Scholar Apprentice Jeffrey K., sophomore year
Seowon Academy helped me develop skills in a multitude of ways, especially my school courses. I've asked Mr. Shon for my help in my school work and whenever I don't understand it one way, he will offer a different explanation. After taking this class I have gotten help not just for my current classes but long term information as well. 
Mr. Shon has also given me different strategies to study for my exams, which vary from class to class. Using his help my tests are now not only easier, but I also don't spend as much time studying and cramming information before the test. 
I also developed my philosophical understanding from different historical figures, especially Confucious. Learning philosophy helped me look at things a different way but also helped build my lateral thinking which in turn helped my academic learning as well.
I am glad that I took this course because it has helped with both my school courses and my general knowledge, and I would recommend it to anyone.
Scholar Apprentice Caitlin G., Senior Year 
At first I wasn't sure about tutoring but since my parents insisted I gave the interview a shot. Turns out that what Mr. Shon does is a lot more than just tutoring. My grades did improve that semester I joined and I got straight As for the first time and eventually got a 36 on the ACT. But that's not the thing that is so special or unique about Seowon Academy. I don't know of another place that emphasizes philosophy. You would think that more schools and institutions do it, but they don't, at least not that I've heard of. I studied Confucius, I studied Socrates, and discussing them with the Headmaster helped me make more sense of life itself. Thank you so much!
Caitlin has already been accepted to Harvard University through their early admissions process and is waiting to hear back from more schools. 
Scholar Apprentice David K., Senior Year 
I can say that Mr. Shon has truly helped me find success both inside and outside school. His teaching has enabled me to find great success in my grades, particularly my APUSH class, which is notorious for its difficulty. The SAT felt a lot easier to me than it did to my friends, because the reading in philosophy was harder and prepared me for the Reading section especially. I did think that the Math section could have been taught better, since I never did find it as easy as my friends did, but I still managed to get an 800 on it. Actually, because of my Reading score, I ended up getting the highest score out of all my friends (that shared their scores with me, at least). But the best part of Mr. Shon's teaching is the discussions we have. I find myself wiser and able to make more sense of the world, and many of my friends even come to me for life advice.
David is currently a freshmen at Stanford University. 
Scholar Apprentice Jasmine K., senior year, on applying to college
This class provided me with strength during the college admissions process. By myself, I found that just starting the college writing process was challenging and I had no ideas for my essays. Once I started taking this class, I had plenty of ideas and I grew confident in writing about myself. Furthermore, it was relieving to know that a professional was reviewing my writing to ensure that my essays illustrate me to colleges in the best manner. I was even confident enough to reach out for scholarship opportunities because I knew I had a fighting chance with the help I received on these supplemental essays.
Moreover, I was able to find a balance between academics, college work, and my own leisure time. I often hear stories from my peers about long nights working on their essays and even missing school just to work on their college applications before the deadline. I was not like that. Thanks to this class, I was able to finish my essays to my satisfaction before the deadline and still have time to maintain my grades and stay in touch with my family and friends. Overall, I felt like I had less burden than some of my fellow peers who were also going through the college admissions process.
Looking back, I'm glad I made this decision to get help during the college writing process and I highly recommend this class to all seniors. I became more confident in my writing and saved myself from the stress that usually plagues first-semester seniors. Most importantly, when I send my essays to colleges, I'm confident that they show a different perspective of me and portray my best qualities.
Jasmine will attend the very selective Combined Baccalaureate and Doctor of Dental Surgery Degree Program at the University of Pacific, ensuring her a doctorate in the field of dental and oral medicine. She  has elected to continue studying with Headmaster Shon as one of his leading scholar apprentices, as she aspires toward achieving great moral, scientific, and official leadership in her chosen field.
*****
Humanities Student Jonathan H., sophomore year, on his academic achievements
By taking this course, I have been able to improve myself as a student and as a person. As a student, I was able to improve my critical reading and writing skills. These skills helped me on my standardized tests. I was able to improve my SAT score by over 150 points and into the top 1% by the end of sophomore year. These skills were also helpful in school. My grades in my history and literature courses improved and I was able to score higher than my peers.
I also became a better person. By being introduced to philosophical writing, I improved my critical thinking. By finding logical fallacies in different works and thinking laterally to understand different passages, I became better at understanding the arguments I was reading and finding problems with what I was reading. Through my studies, I began to think about what it meant to be virtuous and what being a human meant. I developed my own moral compass and become better guided as a teenager. Compared to my peers, I have become a lot more mature.
Overall, I would recommend this course to other high school students. They will be able to improve their skills within the humanities and learn what being a human means.
Jonathan was part of the comprehensive humanities program of 2016-2017 (now integrated separately into the Scholar Apprenticeship and Aptitude Seminar programs). He ended his sophomore year with a top 1% SAT score and perfect grades.